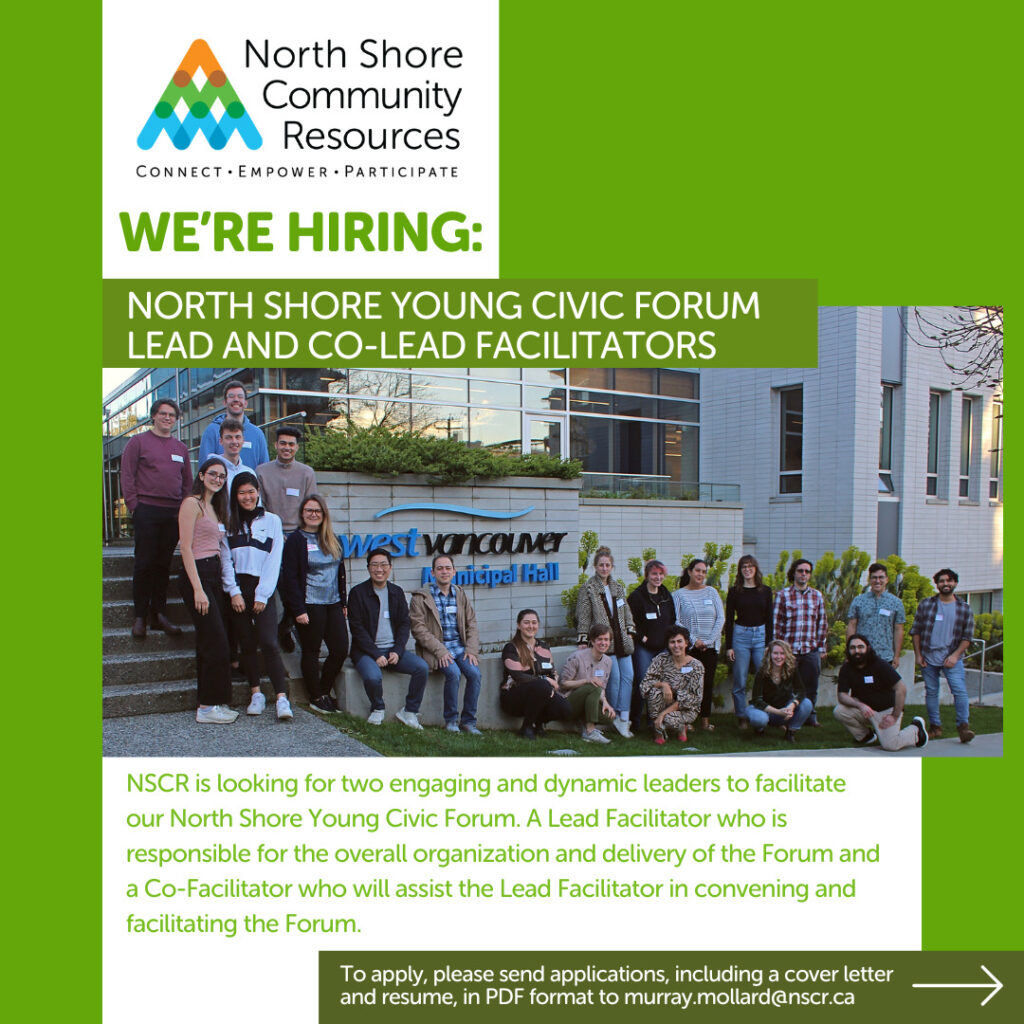 NSCR is looking for two engaging and dynamic leaders to facilitate our North Shore Young Civic Forum (the Forum). The first position is for the Lead Facilitator who is responsible for the overall organization and delivery of the Forum. The second position is for a Co-Facilitator who will assist the Lead Facilitator in convening and facilitating the Forum.
The Forum Lead Facilitator will have the following overall responsibilities for the delivery of the Forum. The Co-Facilitator will assist the Lead's responsibilities as assigned.
Read the full job description, here.